Do you have a video playback issues? Please disable AdBlocker in your browser for our website.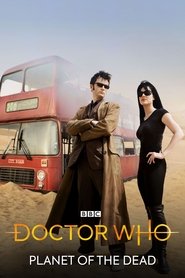 Doctor Who: Planet of the Dead
A meeting in a London bus with jewel thief Lady Christina takes a turn for the worse for the Doctor when the bus takes a detour to a desert-like planet, where the deadly Swarm awaits.
Duration: 59
Quality: HD
Release: 2009