Do you have a video playback issues? Please disable AdBlocker in your browser for our website.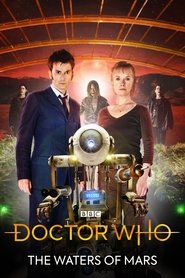 Doctor Who: The Waters of Mars
In a Mars base, the inhabitants are being infected by a mysterious water creature which takes over its victims. The Doctor is thrust into the middle of this catastrophe, knowing a larger one is waiting around the corner.
Genre: Science Fiction, TV Movie
Director: Graeme Harper
Actors: Alan Ruscoe, Aleksander Mikic, Cosima Shaw, David Tennant, Gemma Chan, Joplin Sibtain, Lindsay Duncan, Michael Goldsmith, Peter O'Brien, Sharon Duncan-Brewster
Duration: 62
Quality: HD
Release: 2009