Do you have a video playback issues? Please disable AdBlocker in your browser for our website.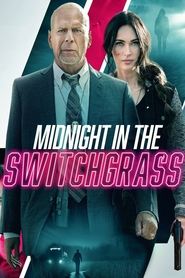 Midnight in the Switchgrass
FBI Agent Helter and his partner Lombardi are very close to busting a sex-trafficking ring. When they realize their investigation has crossed the path of a brutal serial killer, they team up with a Texas Ranger to put an end to the infamous 'Truck Stop Killer'.
Genre: Action, Crime, Thriller
Director: Randall Emmett
Actors: Alec Monopoly, Bruce Willis, Caitlin Carmichael, Emile Hirsch, Jason Trawick, Lukas Haas, Lydia Hull, Megan Fox, Olive Elise Abercrombie, Welker White
Duration: 99
Quality: HD
Release: 2021